Looking for Water Softener Installation or Repair Services?
Don Dowling Plumbing provides full-service water softener installation and repair services. With over 40+ years of customer satisfaction, Don Dowling Plumbing has become one of the top plumbing & heating companies in the Essex County region.
Water Softener Services in Essex County
What is hard water?
Hard water is water that contains a high concentration of naturally occurring minerals. Often times, water systems collect highly mineral rich water and may affect the lifespan of your household appliances and plumbing fixtures.  The best way to soften water is by installing a water softener.
Why is there a need for water softeners ?
When hard water runs through your household plumbing system and appliances, scales (created by dissolved minerals) can buildup and accumulate on the insides of water and drainage pipes. Plumbing systems that are coated in scales can eventually cause appliances to break down or become damaged. Scale buildup also slows the flow of water along the pipes and may eventually cause them to clog. Additionally, hard water can also react with soaps and detergents forming a scum which can stain household appliances and fixtures such as dishwashers, washing machines, sinks, and bathtubs.
How do water softeners work?
Mineral rich water is softened by filtering out excesses minerals such as magnesium and calcium. Water softeners are highly effective and are an inexpensive way to remove minerals from hard water. Water softeners come in a tank filled with a water softening system. This system consists of negatively charged resins or polystyrene beads which are bonded to positively charged sodium ions. When water passes through the resin or beads, the sodium ions replace hard magnesium and calcium ions. After these minerals are filtered out of the water, safer sodium ion rich water flows through your home helping prevent possible plumbing issues in the future.
What a water softener can do for you!
The most important benefit to using a water softener is keeping your household systems free from hard minerals which can cause them harm. Furthermore, soaps and detergents are more effective, requiring less to use. Softened water is also better for your skin & hair and tastes better too!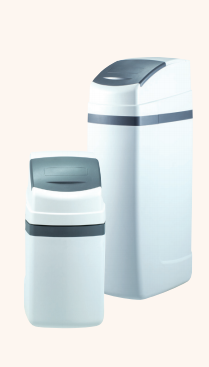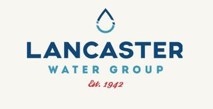 If I can help you in any way, please don't hesitate to contact me, and I will reply promptly.